If there is one thing that the past year has taught us all is to value our homes more than ever before and to appreciate how our brains respond to the way our interiors are designed. The London-based multi-award interior design and interior architecture studio Tailored Living translates this relationship beautifully. So much so that they have won the hearts of prestigious clients around the world. We met with Gloria, the founder of Tailored Living, who was kind enough to answer Finest Residences' questions.
Founded by Gloria Sanchez Puerta, a graduate from the world-renowned KLC School of Design, and later joined by her partner Davide, who holds a Master Degree in Building Engineering and Architecture, they have been transforming spaces into luxury homes for over a decade, always making sure to deliver on time and on budget.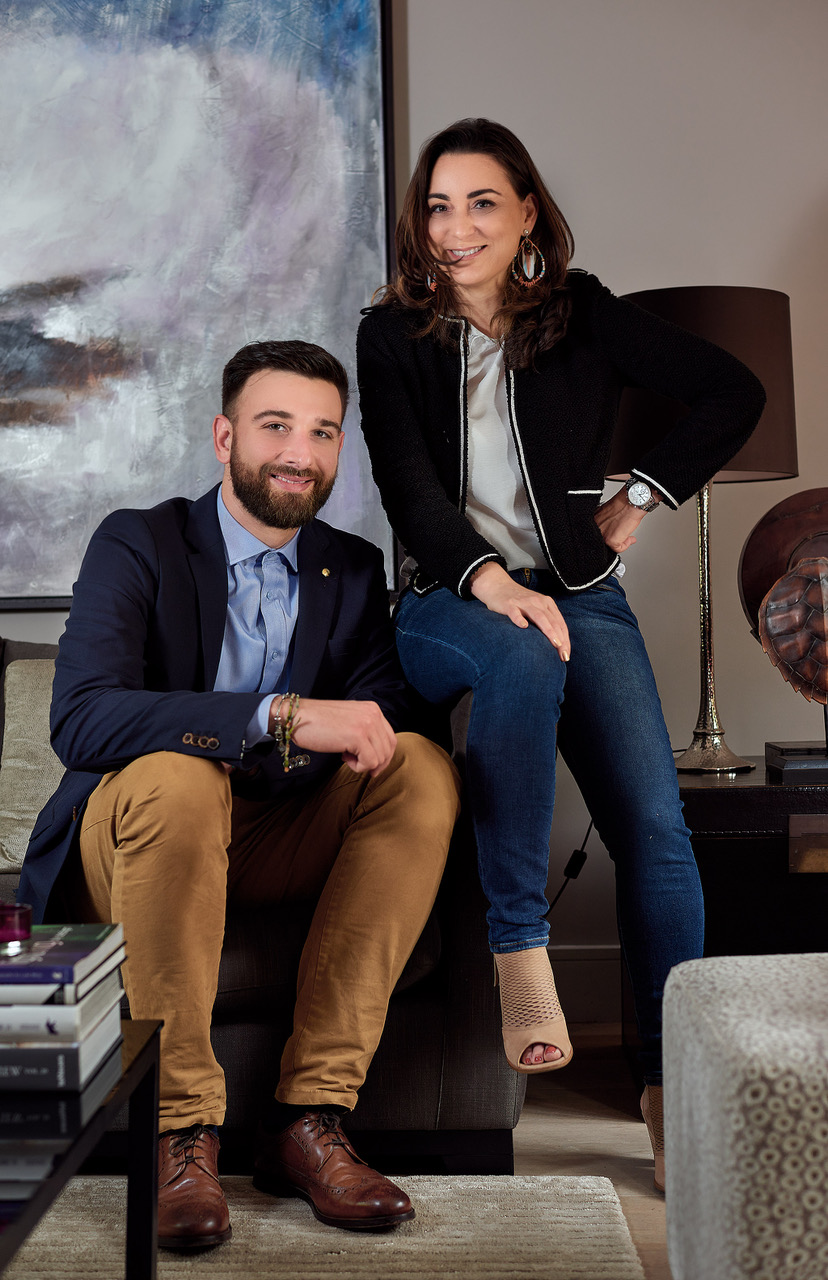 Finest Residences: Tell us about you and the team behind Tailored Living.
Gloria: I was born and raised in Southern Spain, where I learnt to use light and colour in the most elegant ways. I was privileged to train in the world-renowned KLC School of Design in London. After ten years of experience, I founded Tailored Living to fulfill my long life ambition of creating unique and beautiful homes. Davides, who joined me later, is a very talented architect. As an Italian, he seems to have design embedded in his DNA! Together we have been striving to create beautiful bespoke spaces for very discerning clients. Spaces that marry our clients' properties' architecture and lifestyle needs and reflecting their personality.
FR: What does luxury mean for you?
Gloria: At Tailored Living, we understand luxury as something that is perceived, felt. That is the way we conceive our clients' interiors, as full sensory experiences. Therefore, while we source the most exquisite materials to deliver outstanding bespoke designs, we do not limit ourselves to a single style or certain materials. A luxury interior is a homogeneous space, where style and colour schemes co-exist in perfect harmony throughout the home. Opulent materials and finishes may be the first image of luxury that springs to mind, but it is not the only one. A skilled use of natural materials can lead to incredibly luxurious interiors. Whatever our clients' personal views on luxury are, we work closely with them to offer them the unique home where they will feel at their best and where they will always want to go back to.
FR: How would you describe a Tailored Living client?
Gloria: While our clients are very different, both in approach to the aesthetics of their home and in their personal circumstances, most of them are families residing abroad and that have entrusted us with every stage of their project, from design to execution and supervision of every single final detail. We are experts in delivering full turn-key interior design, including interior architecture, project coordination and bespoke furniture design and production. We can also select each and every single item that will be part of your new home, be it kitchen utensils, bed linen, and even flowers so your home is ready to be enjoyed as soon as you step inside. And if you want us to source for you artwork as well, we have the best contacts in the industry.
A great advantage to being a boutique studio is that it allows us to personally oversee every single project wherever it may be in the world. We take great care to listen, research and implement our clients' interior vision, and meet with them as often as they feel it is necessary. We are proud to be told to be masters in creating mesmerising interiors by our very demanding and often repeating clients, who are all greatly satisfied with the homes we bring to life for them.
FR: Do you have a favourite project in your portfolio?
Gloria: Every project presents a new challenge and once completed brings us great satisfaction. Our website showcases some of the projects we have worked on through the years. It is always difficult to pick one single project but for instance, the Farnham House is a project that made us particularly proud. We managed to transform a house built to ordinary developer standard into a home with an undeniably luxurious feel right from the moment one steps inside. The project featured in "The World's Most Glamorous Homes" (volume 10) and was shortlisted for The International Design and Architecture Awards 2020.
FR: Thank you very much Gloria. We invite our Members and readers to visit Tailored Living website to discover more in details your beautiful work and wish you new great projects!