Graff Tribal Collection, the story of a little girl creating the Milky Way sparks a celestial combination of diamonds
Early African tribes attached some beautiful legends to how the stars came to be in the sky. So was inspired the new Tribal collection by the finest jeweller Graff.
The Graff Tribal collection found wonder in the tale of a strong-willed girl who – as legend says – became enraged at not being given a taste of some roasted roots by her mother. In defiance, she scooped up the roots and ash from the fire and threw them into the sky. The glittering red and white roots became stars, while the scattered ashes formed the Milky Way.
Another African legend claims the girl purposely scattered the ashes to create a road in the sky. While alternative tribal tales of the Xhosas, the Sotho and the Tswana exist, the majesty of the Milky Way is universal, and Graff Tribal collection is a celebration of its celestial wonder.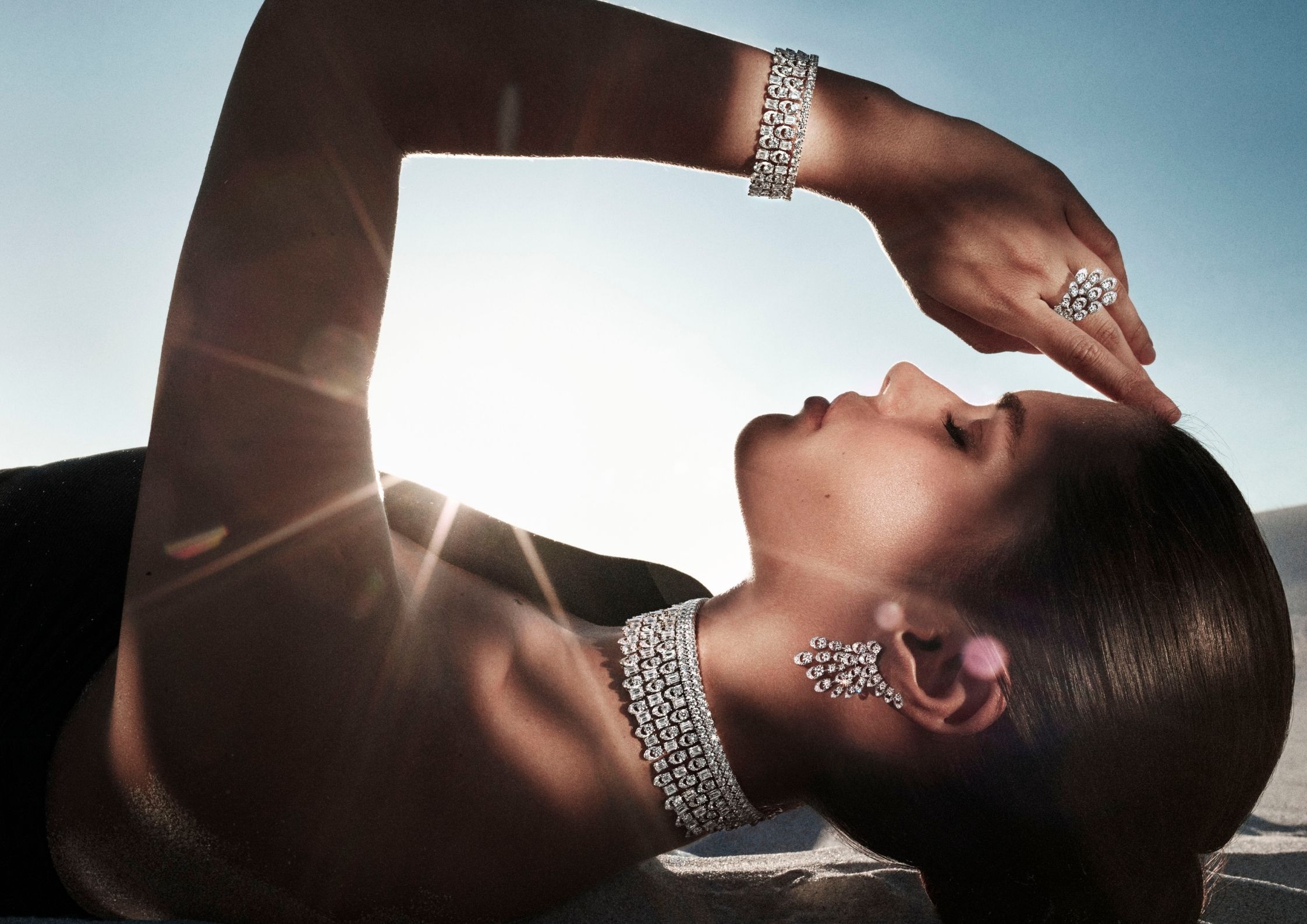 The diamond high jewellery collection takes us on a journey from sunrise to sunset, with designs celebrating the sky. Yellow diamonds capture the warmth of the sun, while sunrises are shown in radiating patterns of mixed-cut diamonds. Half-moon shapes, packed with glittering white diamonds, evoke lunar movements.
The hero motif of the Graff Tribal high jewellery collection is a shape referred to as the Graff Gateway. It is a an elliptical pavé-set shape that is used across earrings, rings and pendants to capture and showcase diamonds of larger cuts. Graff describes the motif as " a contemporary vision of timelessness linking the past and the future, the Earth and the stars".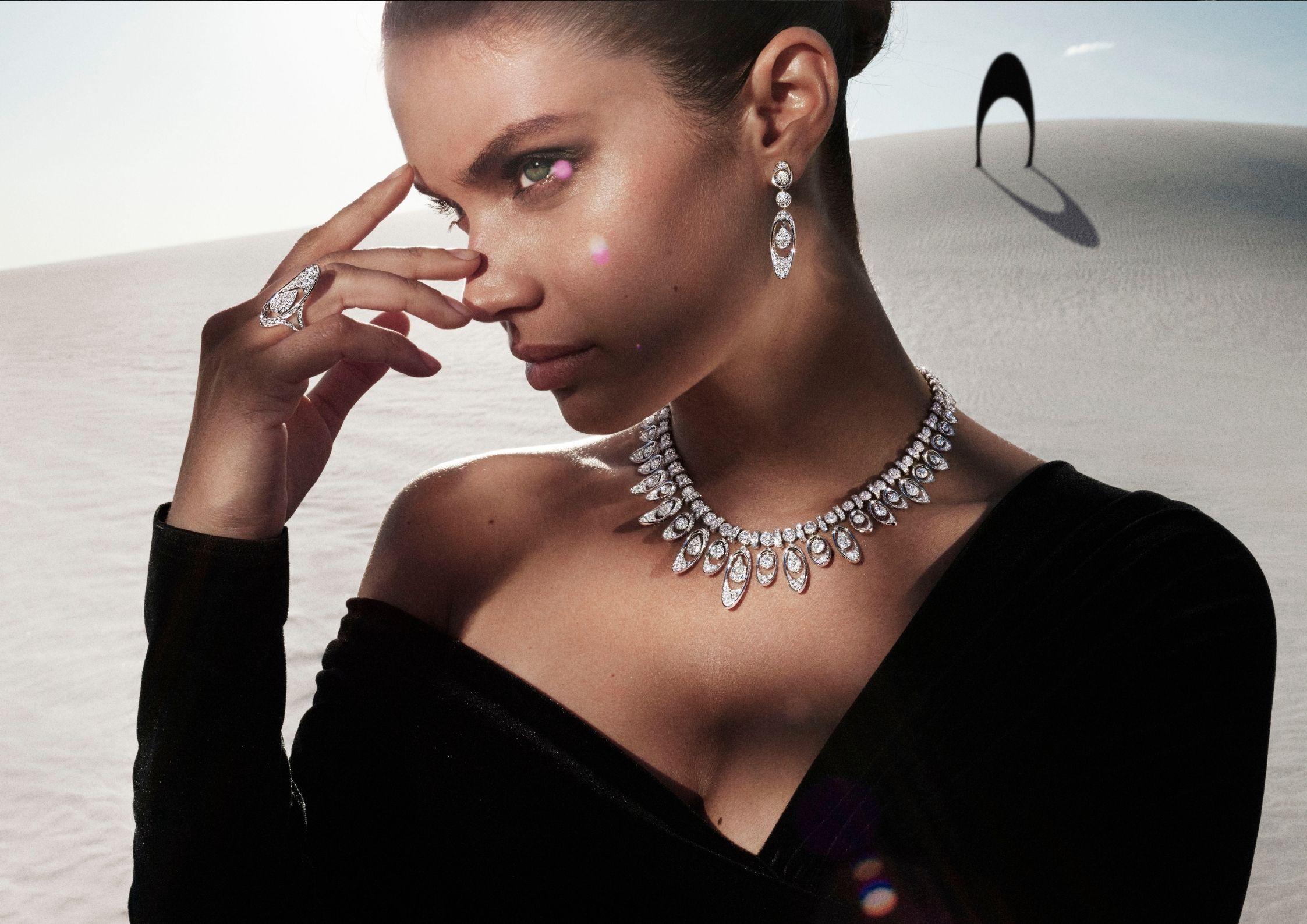 To capture the spirit of these beautiful legends, Graff and fashion photographer Mikael Jansson chose the Atlantis Dunes in South Africa's Western Cape to illustrate the campaign for Tribal. Dressed in the extraordinary high jewels, Portuguese supermodel Sara Sampaio was captured walking barefoot in the sandy dunes, through blackened steel sculptures especially made, to create some striking images that capture the mythological spirit of the Graff Tribal jewels.