A bespoke-made show for the new generation of superyacht customers
The Monaco Yacht Show attracts today over 125 superyachts with an average length closer to 50 metres, of which around 42 are new launches making their worldwide debut. The average value of the yachts on display is now a staggering €27 million. This is a far cry from the very first edition of MYS in 1991, when there were just 32 yachts moored in Port Hercules averaging 31 metres in length.
This year's fleet will feature larger superyachts compared with 2018. The largest luxury vessel will be 107 metres in length. 21 units will exceed 60 metres with an average size of 75m!
See the full list of superyachts
It is hard to overestimate the importance and prestige of MYS as a barometer that measures the state of the large yacht industry. When business is booming, there is a tremendous vibe among the yacht brokers and builders walking the dock. But in a sector still adapting to the aspirations of younger buyers and charterers, continued prosperity is not guaranteed and there is no room for complacency. As a proactive industry player, MYS is embracing change by adopting development strategies that deliberately target the emerging superyacht clientele.
"We work to offer the most prestigious superyachting event to the new generation of customers," confirms Gaëlle Tallarida, General Manager of MYS. "Our responsibility is to offer our visitors an entertaining and instructive plunge into the world of superyachting, while serving the interest of the industry. In other words, to encourage encounters between final clients and the best players in the market."
Already filled to capacity each year and occupying much of Port Hercules, there is little or no opportunity for physical growth in Monaco. Instead, the show organisers are focusing on delivering the best platform for business and the most efficient solutions for exhibitors to liaise with clients. One area of improvement, for example, has been optimising the layout into thematic zones to provide more fluid circulation around the quays and tents, and allow visitors to concentrate on their own sectors of interest.
The temptation for any show aimed at end-users is to spread the net as wide as possible and be all things to all people, but MYS is taking the opposite tack by prioritising a specific visitor profile. Positive feedback from exhibitors and partners following MYS 2018 suggests this strategy is already having an impact. The slight drop in overall attendance (2% in 2018 down on 2017) reflects the drive towards lower densities around the port, which results in a more rewarding experience for prospective clients. Indeed, brokers and builders spoke of a higher number of visitors seriously intending to buy or charter.
"We want to attract people who are new to yachting as well as retain our existing client base, but at the end of the day we target HNWIs," says one yachting executive and MYS exhibitor. "When boat shows are billed as a fun family day out, the cachet value is diluted. I think that whenever a show targets very affluent people, it should offer an experience in keeping with their lifestyles."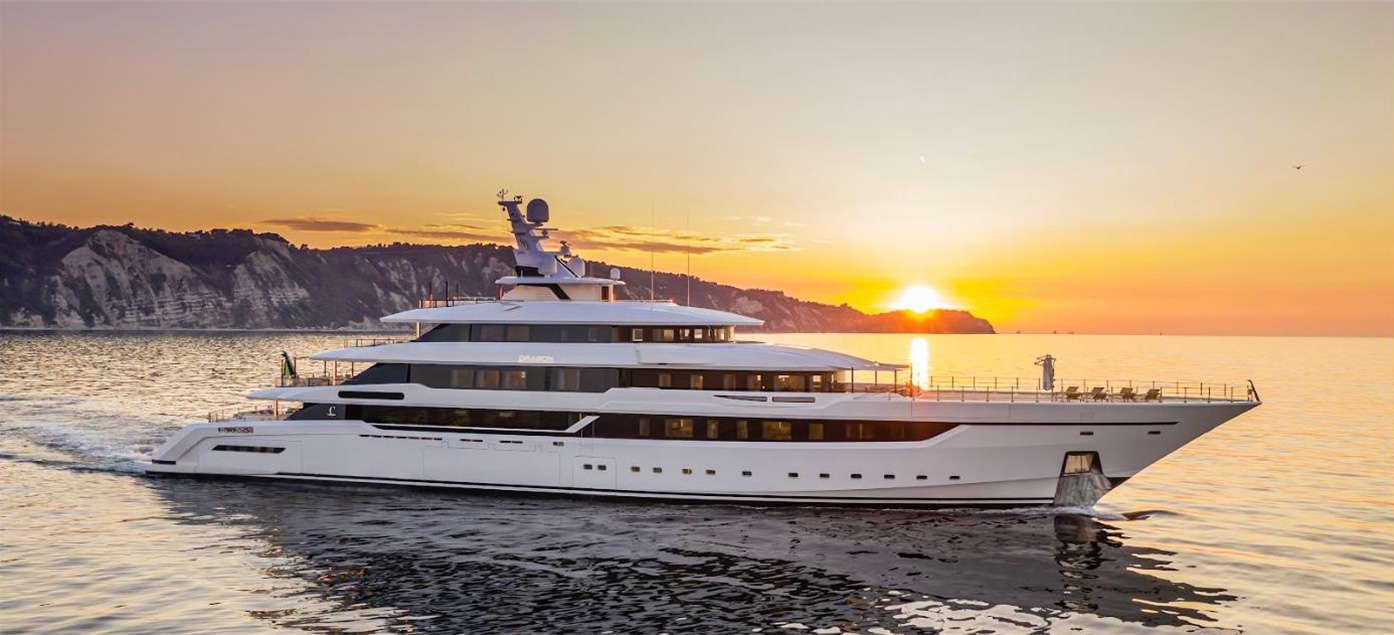 VIP visit program: the Sapphire Experience
MYS is in constant contact with yacht builders, brokers and industry suppliers throughout the year in order to gather feedback and anticipate their needs and those of their customers. The Sapphire Experience, a program aimed at premium clients to enhance their show experience and help them take their first steps in the often-bewildering world of luxury yachting, was set up in 2016. The bespoke program includes a Concierge Service that coordinates private visits aboard superyachts on display, as well as a calendar of festivities during the four-day event. On the eve of show, for example, Sapphire Experience guests join a select list of industry influencers and luxury partners invited to attend the opening gala party, which includes the prestigious MYS Superyacht Awards Ceremony.
Monaco Yacht Summit
Since being introduced to the MYS agenda in 2016, the annual Monaco Yacht Summit immediately prior to the show has become a key event for clients and their advisors looking to enter or better understand the world of yachting. Attended by qualified representatives, family offices and private investors, the Summit includes a series of informative panel discussions with acknowledged experts from across the superyacht industry.
Car Deck – exhibition of classic and customised vehicles
Luxury cars go hand in hand with luxury yachting and the Car Deck exhibition of prestige and one-off automobiles, some of which are available for test drives by prospective clients, has been a big hit with VIP visitors regardless of age for the last four years. It is set alongside the Tenders & Toys area to offer a complete superyacht lifestyle environment in a single chic location.
Tenders & Toys exhibition
By providing access to secluded bays, transits between the mother ship and dry land, or simply an exhilarating high-speed ride, tenders give a younger clientele their first taste of the superyacht experience. Moreover, the stable of water toys – from inflatables to electric surfboards and mini submarines – is always high on the list of priorities for sports-minded charter clients.
New Upper Deck Lounge on two floors
The Upper Deck Lounge will offer top-notch amenities on two floors to welcome the yachting customers and enhance their visit experience of the MYS. The show's reception and catering area will welcome all visitors in a luxurious environment furnished by the MYS top-of-the-range partners: the ground floor is dedicated to luxury exhibitors, a bar with an outdoor terrace, while the first floor will host the show restaurant and a VIP lounge with a panoramic view over Port Hercules.
New opening hours from 11am to 7.30pm
The MYS changes its opening hours and will welcome attendees, later this year, from 11am to 7.30pm (Saturday 28th September: 11am – 7pm). The goal is to offer a timetable that corresponds better to the visiting times preferred by private clients. The new schedule will also ease the relentless intensity of the show and create a more pleasant experience for visitors and exhibitors alike, while leaving more time earlier in the morning for B2B meetings, press conferences and media yacht visits.
Less about footfall and more about providing a quality service to the growing number of international visitors intending to purchase or charter a yacht, these initiatives will help ensure that MYS maintains its global status as the superyacht show par excellence. Today more than ever before, MYS is about promoting the superyacht lifestyle to a high-end clientele through tailor-made experiences.
Practical Information
29th Monaco Yacht Show, September 25th – 28th, 2019
Location: Port Hercules, Monaco
Opening times: Wednesday 25th, Thursday 26th, Friday 27th September: 11 am – 7.30 pm
Saturday 28th September: 11 am – 7 pm.
Access for exhibitors from 8 am every day.
Access for media (conditional on possession of press badge and an invitation to a press event):
Wednesday 25th September: from 11 am
Thursday 26th to Saturday 28th September: from 8.30 am